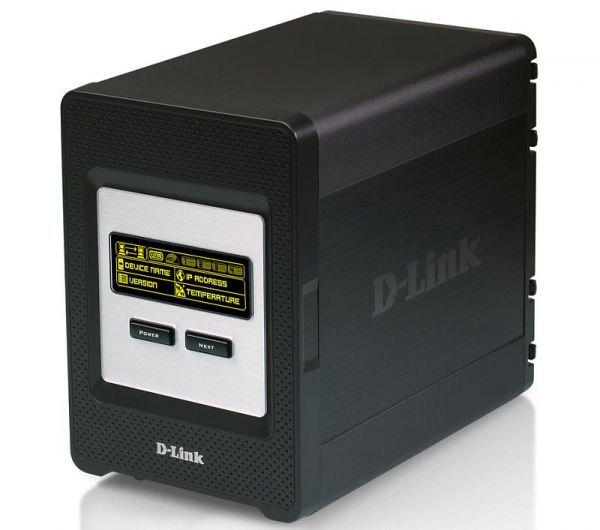 Tanımlama
SECURE DIGITAL FILE SHARING FEATURE
The D-Link DNS-343 4-Bay Network Storage Enclosure enables you to add disk storage on the network to share documents, fles, and digital media such as music, videos and photos. With 4 bays, this storage enclosure is ideal for server deployment in offce settings, allowing businesses to fexibly add up to four internal SATA drives on a per-need basis to fulfll storage requirements as they grow. Remote access to fles from the Internet is also possible with the built-in FTP server. With this FTP feature, company employees can access work fles via the Internet while outside the offce. In addition, data will be kept safe, whether accessed locally or over the Internet, through owner-defned rights given to specifc users or groups. When you confgure the DNS-343, you can set up access privileges by setting up users, groups and folders and their respective permissions. This security feature is ideal for an offce environment with employee-specifc sensitive data.
STREAM DIGITAL MEDIA CONTENT WITH BUILT IN MEDIA SERVER
Easily back up your digital media fles to the DNS-343 for safekeeping. After securing your fles, enjoy the benefts of its built-in UPnP AV media server as you stream digital content to compatible media players (such as those found in D-Link's MediaLounge product line). An extra functionality offered by the DNS-343 is the built-in OLED screen, which updates you on drive quotes, server status, and other integral system information in real time.
PROTECTION, PERFORMANCE AND RELIABILITY
The availability of fve different hard drive modes (Standard, JBOD, RAID 0, RAID 1, RAID 5) allows you to choose the confguration best suited to your needs. Standard mode creates four separately accessible hard drives. JBOD combines the drives together in linear fashion for maximum space effciency. RAID 0 combines the drives in a 'striped' confguration, and is the choice offering the highest performance. RAID 1 causes the drives to mirror each other, providing maximum protection. If one drive fails while confgured as RAID 1, the unaffected drive continues to function as a single drive until the failed drive is replaced. The new drive will then be remirrored, allowing the DNS-343 to return to its previously secured state. RAID 5 allocates data across three or more drives and combines storage effciency with reliable fle protection.
Genel Özellikler

Fiziksel Özellikler